Analog mastering studio, equipped with high precision equipment
Introduction
Specialized in analog mastering, Studio C offers high quality listening with PSI audio A215-M monitors. Our goals is to make sure your song sounds ideal on any and all devices, great monitoring systems as well as laptops, headphones, cell phones, etc.
Our high-precision analog equipment allows us to process the sound in detail and obtain the best possible result for your production.
We adapt the master to the different medias (physical and digital) for which your production is intended.
We also offer audio restoration services, mix consultation, vinyl to digital transfer, and more.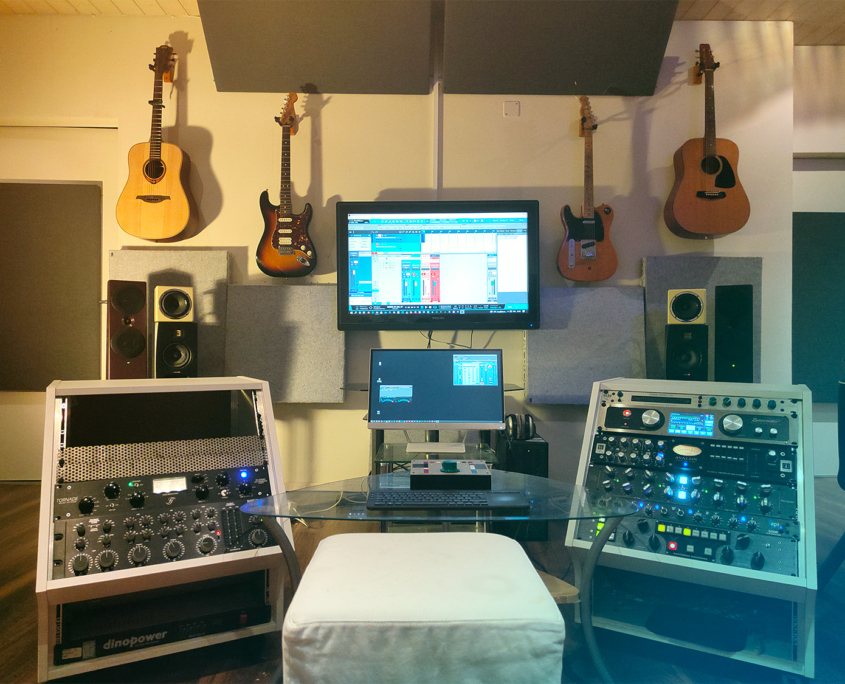 converters
• Crane Song Heed 1922 x Lynx AES16e
Monitors
• PSI Audio A215-M
• Manley Backbone
• Crane Song Avocet
compressors
• Masselec ML-3
• Tornade MS (SSL comp)
Analog equalizers
• Maselec MEA-2
• Api 5500
• Manley massive passive
• Bettermaker EQ 232P
• MKIITK audio TKlizer
LimiterS
• Bettermaker Limiter
• Sony APR5000
SOFTWAREs
• Wavelab 9
• Samplitude 14
• Studio One
• Sequoia
• Pro tools …